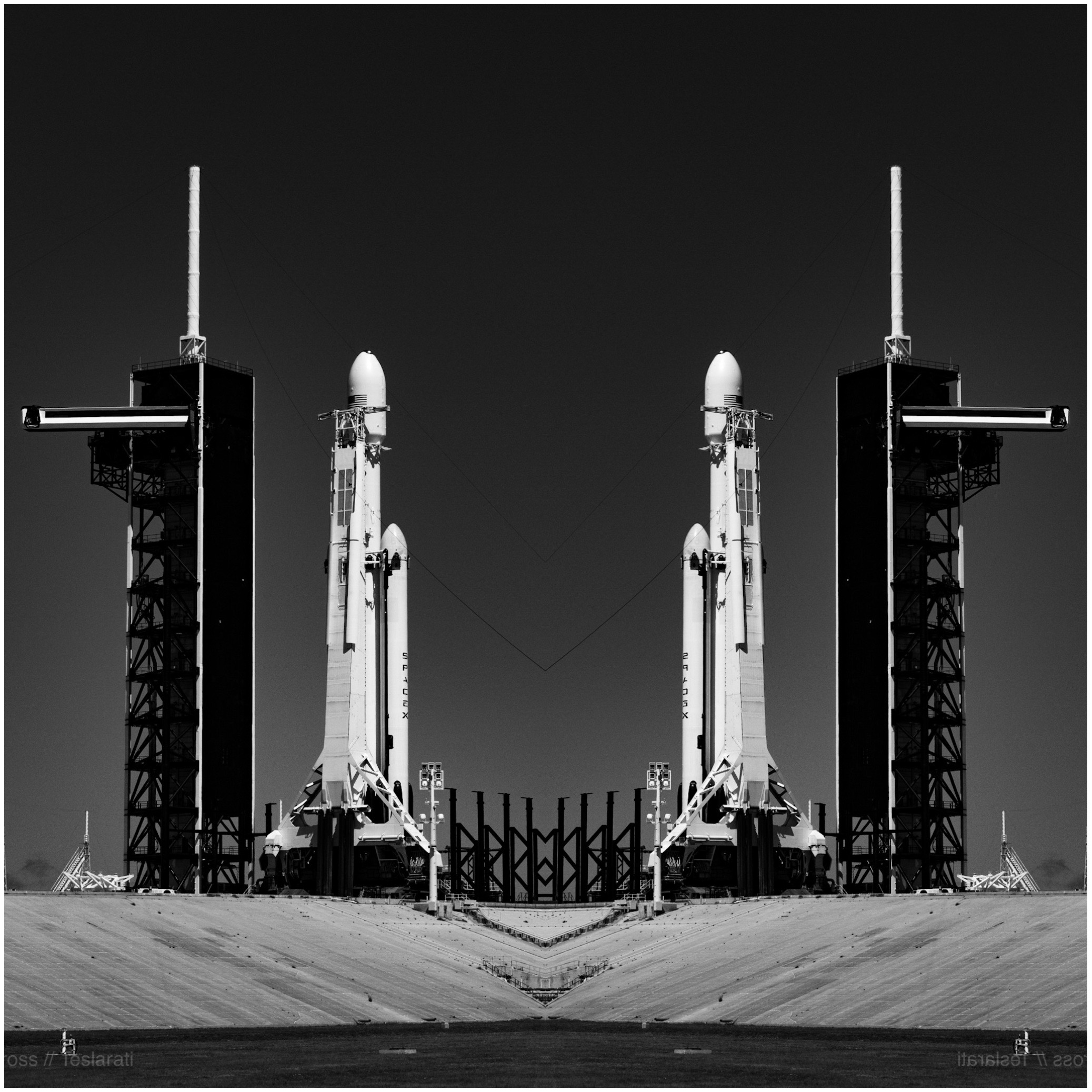 Launch Complex 39A | Kennedy Space Center, Florida
This is the first Falcon Heavy launch at night.
The second Falcon Heavy launch of 2019.
The third Falcon Heavy launch for SpaceX.
And the most difficult launch ever.
This will be our most difficult launch ever

— Elon Musk (@elonmusk) June 19, 2019


Mission: STP-2
A US Air Force Mission called 'Space Test Program-2' is the main payload. Falcon Heavy is also carrying a lot of other miniature payloads.
Elon said this will be the most difficult launch they've ever done.
Read this article to learn more.
The future of rockets is a 1950's design. Wait, what? That's right.
Darwin didn't see this one coming.
Limited Edition print with metallic silver ink.